Seguin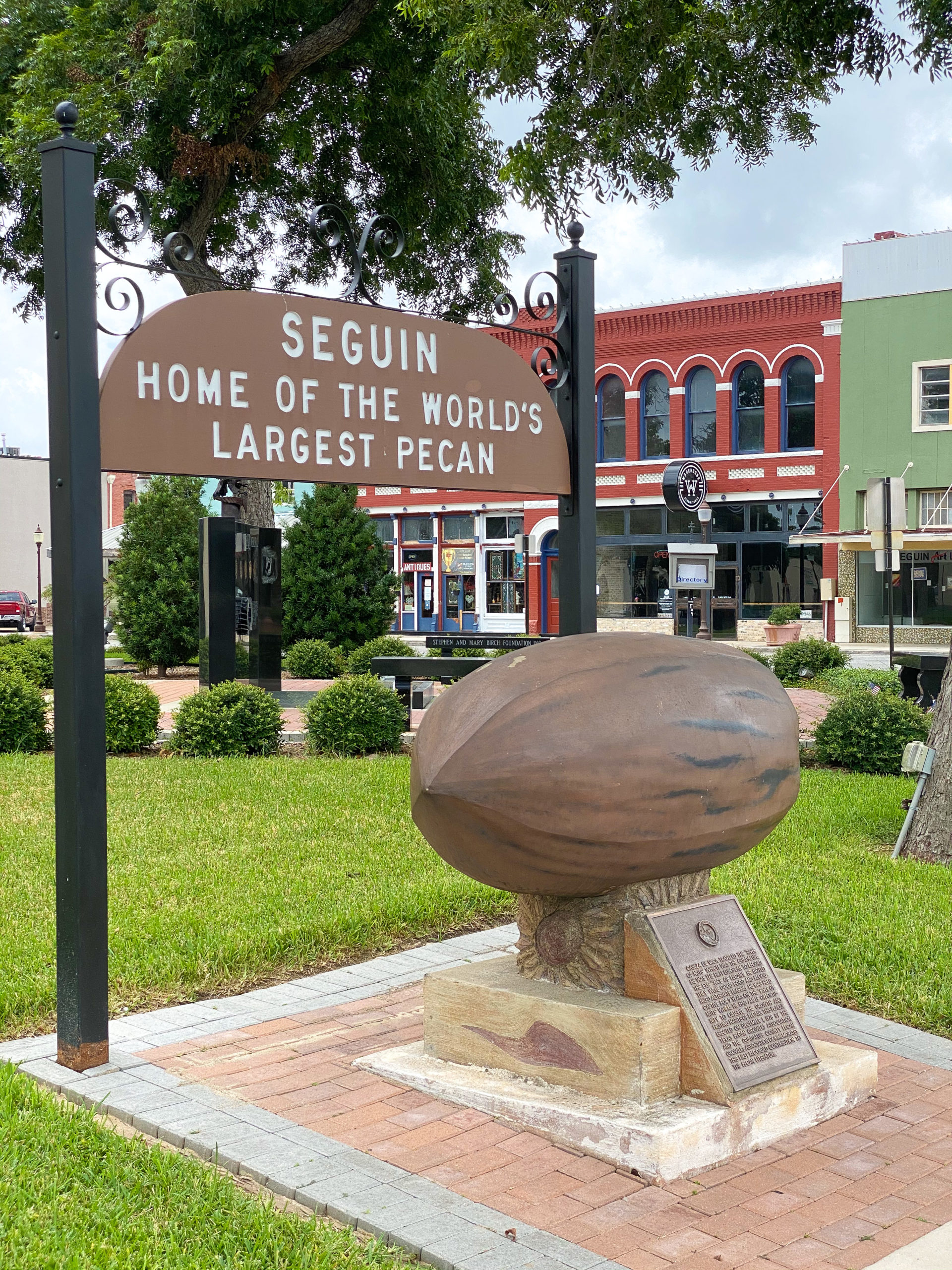 Located 30 minutes east of San Antonio and an hour south of Austin, Seguin is a beautiful city full of rich history and authentic Texas experiences. Founded in 1838 by Texas Rangers just a few months after the Texas Revolution, Seguin is one of the oldest towns in Texas.
With a population of over 30,000 people, Seguin is a diverse community that residents of all incomes, ages and backgrounds call home. Seguin's population has increased by 18% since 2010. Today, the city's population is on the rise with projections set at 40K by 2030 and 50K by 2040.
Anyone looking to reduce their cost of living can relocate to Seguin where the economy is strong, the downtown is attractive, and the local events and entertainment draw people in. The cost of living here remains lower than San Antonio's area suburbs and other big Texas cities. It is 1.3% lower than Texas's average and 6.9% lower than the US average.
Downtown is the heart and soul of Seguin's community. It consists of 27 square blocks, where buildings date back to the early 1900's. Today it's home to a variety of local businesses. Discover delicious eateries such as Texas Monthly's 4th Best BBQ Joint in the State of Texas in 2021, Burnt Bean, visit the state's oldest licensed bar, shop trendy bou- tiques, enjoy modern and eclectic coffee shops, explore museums, relax in bed and breakfasts, hang out at the brewery and find so much more to do in Downtown Seguin.
Throughout the year, Seguin residents and visitors celebrate big at annual downtown events such as the Summer Concert Series, the biggest small-town 4th of July parade, Pecan Fest Heritage Days and Holiday Stroll, just to name a few.
Manufacturing is central to the Seguin economy. Big name corporations such as Caterpillar, Continental Automotive, Tyson Foods, Georgia Pacific, Niagara Bottling, Alamo Group, Hexcel, Teijin Automotive Technologies and CMC Steel all have major operations with over 4,000 manufacturing jobs just within the City limits. Seguin is recognized for having the highest manufacturing jobs per capita in the state of Texas, which is more than three times the national average.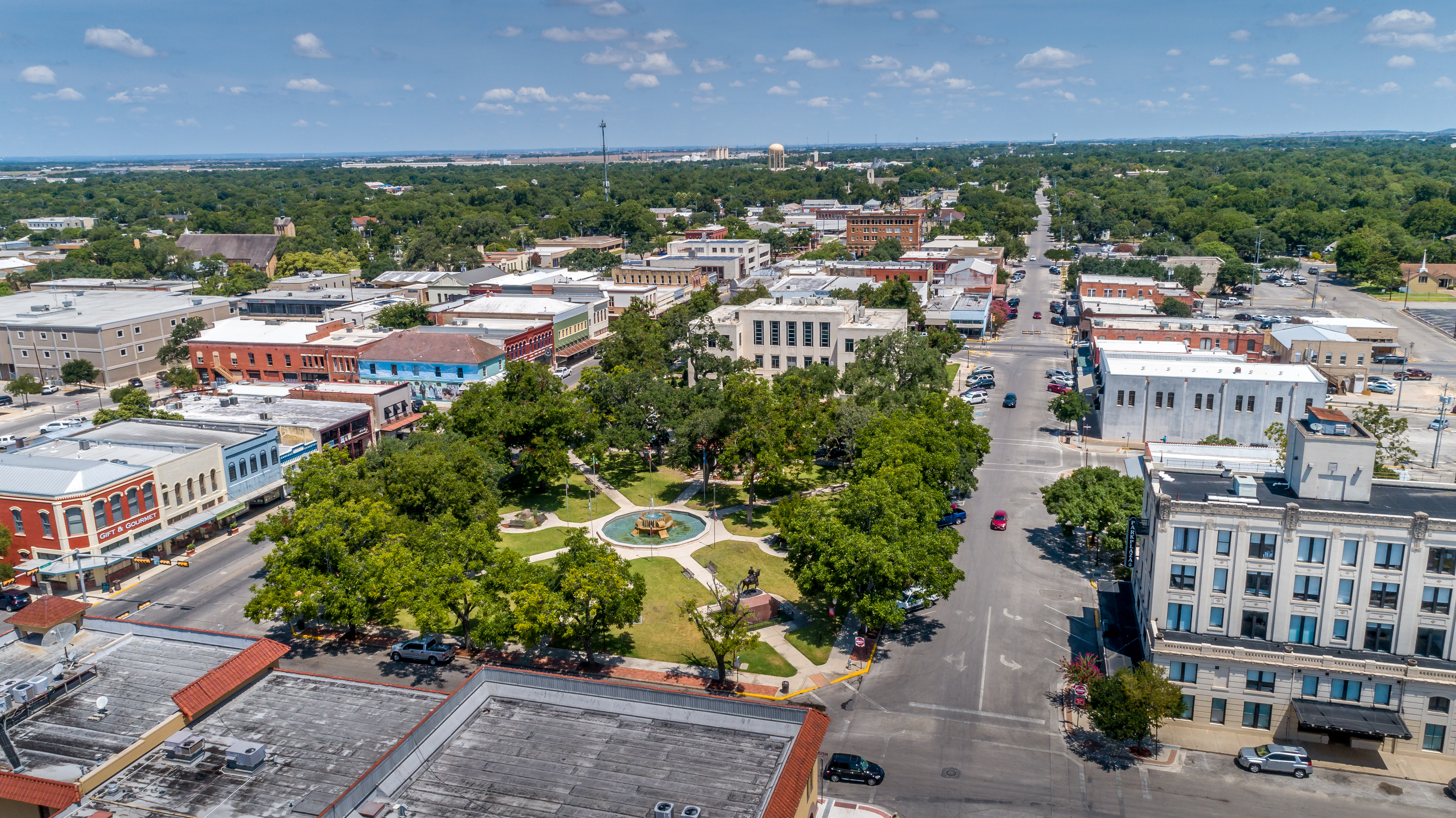 The City is also home to top-rated Texas Lutheran University and a state-of-the-art hospital, Guadalupe Regional Medical Center.
Seguin is experiencing citywide business expansion, with many nationally known retailers entering, returning and expanding in the market. Seguin's retail sales remain strong with sales tax revenues up 13.14% in 2021. With new housing developments and increased traffic counts, Seguin has seen the pace of commercial development greatly increase in the past two years. As Seguin experiences abundant commercial growth, the community's housing market is also thriving. Seguin's residential real estate market is booming with +15,000 residential units proposed as of March 2023 and 21+ residential subdivisions currently under construction.
Many visitors are pleasantly surprised by the cultural amenities that exist in our community. We have a vibrant performing arts scene with opportunities to watch and participate. The beautifully restored Texas Theatre offers residents and visitors the opportunity to watch a theatrical production, listen to concerts and screen films in a historic art-deco building. Just outside of town, the Blue Lotus Winery hosts events and provides wine-lovers, couples and friends with the opportunity to relax in a beautiful setting while tasting aromatic and full-bodied wines. Their spectacular tasting room is a popular destination, bringing visitors from nearby San Antonio and Austin. New to the Seguin area, is the Windmill Farm Winery that makes all of their small-batch wines in a 100-year-old barn turned winery nestled on 5 acres of farmland.
Come shop Seguin, eat our food, experience our history and join our celebrations. Stay awhile, hear our stories - and create a few of your own.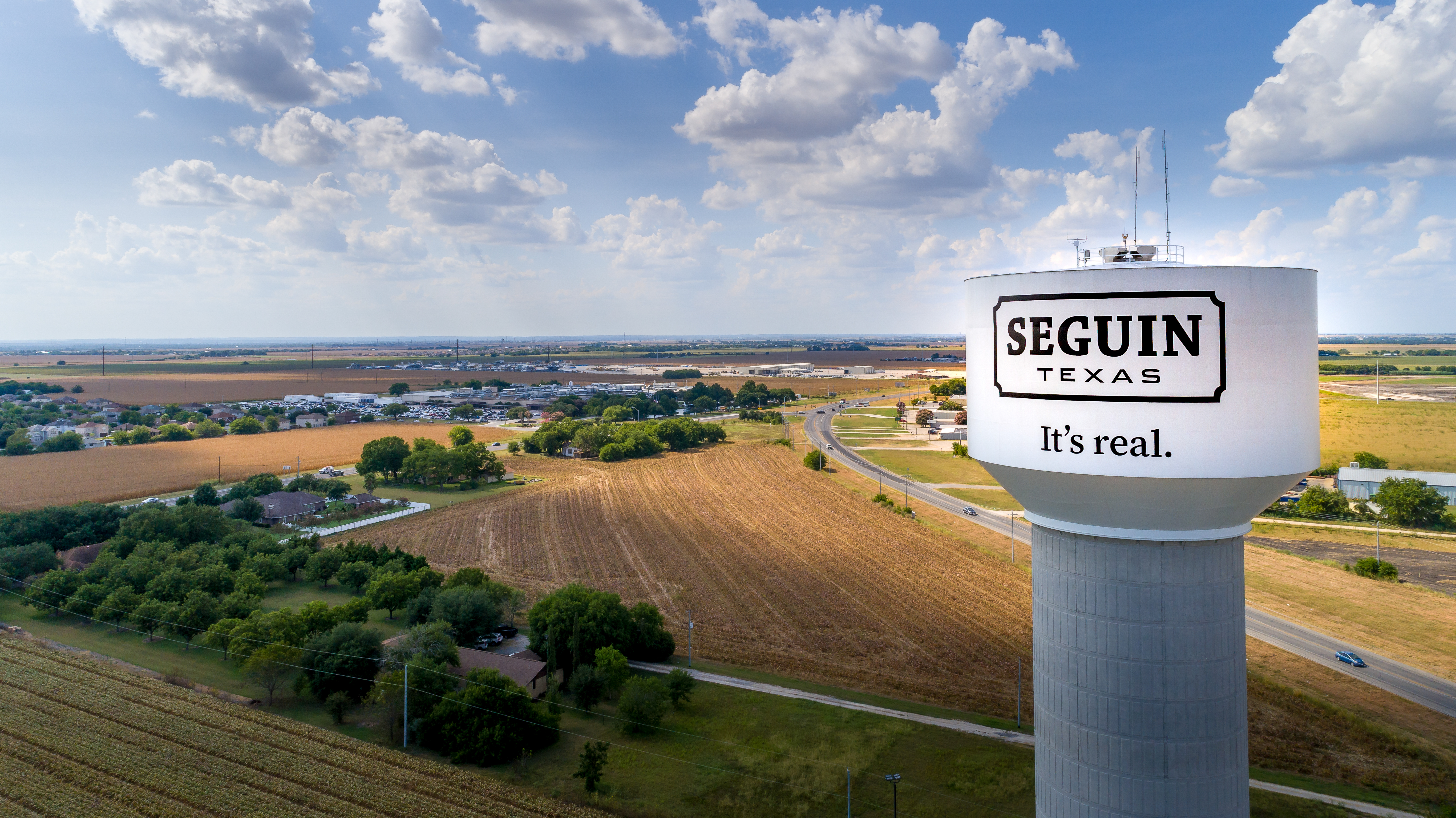 City of Seguin:
830-379-3212
205 N River Street
Seguin TX, 78155
---
POPULATION (2022): 31,693
---
Est. Median Household Income (2015)
$57,693
Est. per Capita Income (2022)
$28,481
---
Est. Median Home Value (2020)
$212,176